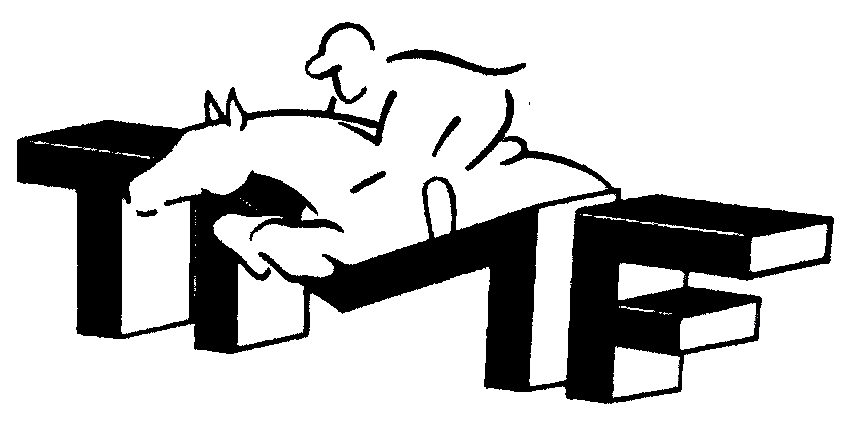 Twenty Mile Farm
Welcome to our new webhome...we hope you enjoy your cyber visit at Twenty Mile Farm and also we invite you to browse through our site for more information about Border Cheviot Sheep and especially our Champion stock!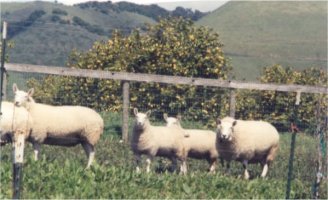 At Twenty Mile our Champion Border Cheviot Sheep have lots of room to roam in the pens with lots of good California grass to graze
We also have a canine agility training facility. For more information on our agility classes please click here to go to our agility website.
We regularly show our sheep and are very proud to have a good flock of purebred Cheviots who have been awarded many championships!
Physical attributes of Cheviots:
~ Mature body weight for the rams ~ 160 to 200 pounds (72-90 kg)
~ Ewes weigh slightly less at 120 to 160 pounds (55-72 kg)
~ Mature ewes will average a five to ten pound (2.25-4.5 kg) fleece that has a micron measurement of 27.0 - 33.0 and a spinning count of 48-56.
The staple length of the fleece will be three to five inches (7.5-12 cm) with a yield of 50 to 75 percent.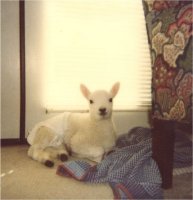 Our little Jessie on sick call in the house!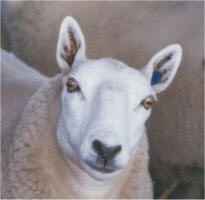 Please feel free to use the e-mail button below to contact us for more information during our transition to a fully comprehensive site!
More photos of Border Cheviot Sheep

Email Us Twenty Mile Index Twenty Mile Gallery Twenty Mile Links

Site Directory Classes Photo Gallery Links
Click here to go back to our Main Index
Please come back soon and visit us!
Valerie Vale
Twenty Mile Farm
445 Mehlschau Road
Nipomo, Ca 93444
Please click here to let us know if you encounter a problem, or for more information on our web design services click on the logo above...thank you!

Copyrightę 2001-2012. All information, pictures & graphics contained on this website belong to Twenty Mile Farm & AussiumAgility & cannot be reproduced without written consent. All Rights Reserved.