| | | | |
| --- | --- | --- | --- |
| | ussium | | gility |

In loving memory...
Behold Outback Carrie'N On OA OAJ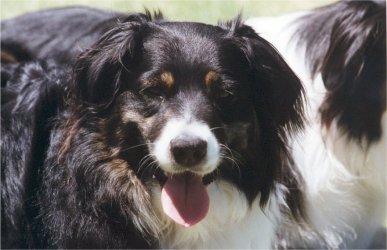 "Carrie"
9/6/97-8/19/08
Sadly, I lost my 'golden girl', Carrie last night. She led me to the agility path by insisting that obedience was BOOORRRING, and she was my first agility teacher.
If she had a better handler, who knows what she might have accomplished?
Carrie was a gift, and in my defence, I always was aware of how much I had been given. She gave 100% every time, without fail.
I now have to 'carry on' without her, somehow.

Look not where I was
For I am not there
My spirit is free
I am everywhere
In the air that you breathe
In the sounds that you hear
Donít cry for me Mom
My spirit is near
Iíll watch for you
From the other side
Iíll be the one running
New friends by my side
Smile at my memory
Remember in your heart
This isnít the end
Itís a brand new start

(Author Unknown)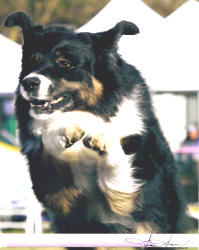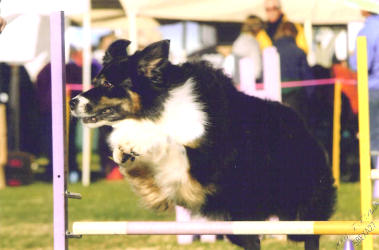 Running agility with Val at the controls
(Val says "when you take all the fuzz off those ears, they really fly!")
2004 ASCA Nationals
Paso Robles, California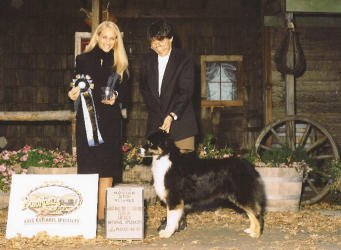 Faith Shimamoto handling Carrie in the conformation class

and, finally, I can relax with my best friend Ben!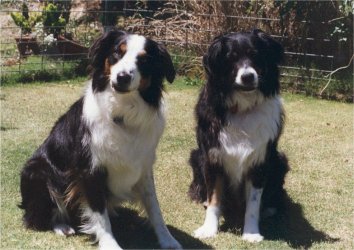 Carrie was a very serious puppy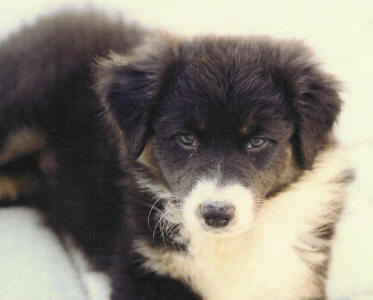 She got the rules from Lucy, and had five weeks alone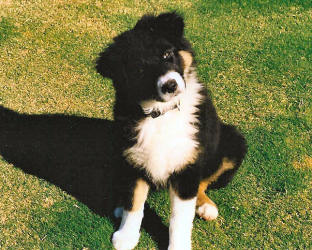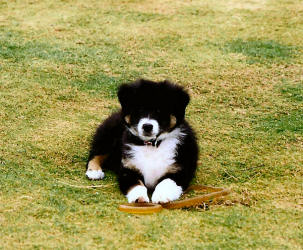 before Ben came to the house, to learn them all